Linda Pence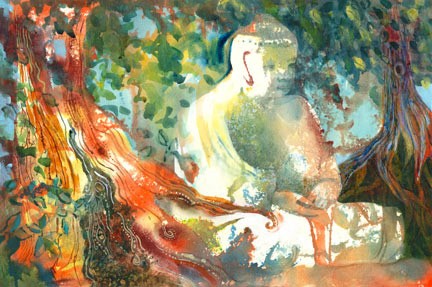 In the course of my life I have held two parallel interests which I find myself returning to again and again. One is art, painting in particular, and the other is meditation.
As a child I loved to paint and draw because of the peaceful quiet place within myself I found there. Many years later I rediscovered that same internal peace when learning to meditate.
As I learned more about meditation I began painting outdoors where nature seemed to reflect the stillness I sought in meditation. At the same time I worked to bring some of the discipline of my meditation practice to bear on my painting.
In my paintings I try to reflect a glimmer of that serenity and peace which can be found contemplating the quiet beauty of nature.